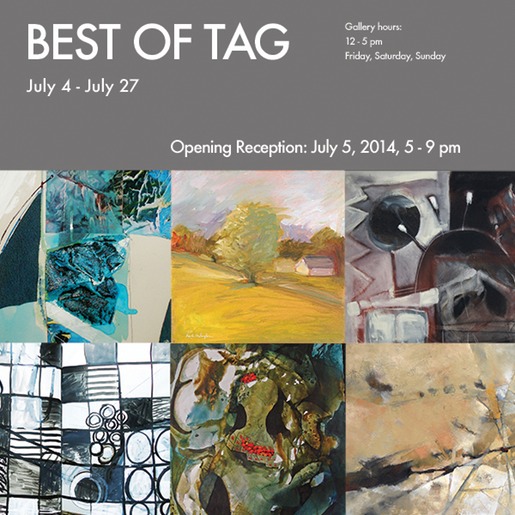 In July, TAG celebrates its grand opening with "Best of TAG."   
In July, The Artists' Gallery will celebrate a grand opening in its new location at 216 North Market Street in downtown Frederick.  
To introduce the space, the members of this artist-owned gallery will have a show entitled "Best of TAG."  The pieces on view will be drawn from the bodies of work for which TAG members have become best known over the years.
The show will run from July 4th through 27th, with a reception from 5 to 9pm during First Saturday on July 5. 
TAG of Frederick is located at 216 North Market Street, in Frederick.  Gallery hours are Friday, Saturday, and Sunday, from noon - 5 pm, or by appointment. For more information, please check out this site or call (301) 696-8187 during gallery hours.  
________________________________________________________________

TAG of Frederick is an artist cooperative established in 1990 and features monthly
solo exhibitions by members, as well as ongoing group exhibitions. A rich variety of subjects and mediums is always on view, ranging from realistic to abstract, and traditional to experimental mixed media creations. Please drop in and discover the wealth of talent right here in Frederick!
TAG of Frederick
216 North Market St.
Frederick, MD  21701